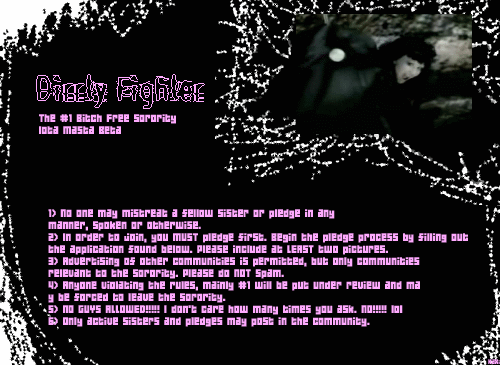 Welcome To The #1 Bitch Free Sorority
On LiveJournal.Com
Accept NO Imitations!!!
Hey, Everyone!!! Welcome to Iota Masta Beta, the best sorority this side of LJ! We're all about fun and making friends. The goal of IMB is to provide you with a place where you can build lasting friendships. Friendships that will be there for the good and the bad in your life. First and foremost we are dedicated to NOT being nasty, bitchy, and petty! Come join and see what all of the fuss is about!
This is a Sorority dedicated to bringing people from all over together without the nastiness and bitchiness of other normal sororities.